Office Cleaning
If you run a business, you know the important of keeping your office space clean.  Low cost fly by night operators often don't get the job done right and this can leave a stain (literally) on your business's reputation.  At Carpet Cleaning Parramatta we know the important of high quality office cleaning on your reputation and on staff morale and we know to stick to a budget.  We are far more than just carpet cleaners, although of course we clean carpets as well!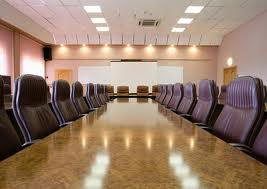 Office Cleaning Parramatta
If your business is situated in Parramatta, Carpet Cleaning Parramatta can take care of all your office cleaning needs.
Why Us?
Our office cleaners are carefully selected and take pride in their job.  As part of our service we initially conduct an on-site inspection and carefully review with your company representative your office cleaning requirements.  We will also suggest additional services that you may benefit your business and reduce costs in the long run.
Another important advantage is peace of mind.  You won't need to monitor our workers since our office cleaners are proactive in dealing with cleaning issues.  Our cleaners know to look for potential problem areas, stains and unpleasant smells and to fix the problem as soon as possible.
Typical Office Cleaning Specifications
We believe in a holistic approach to office cleaning.  Our cleaning contractors will cover all your cleaning needs.  Typically, most of our clients are interested a comprehensive office cleaning package.  This will include the following services:
Carpet Cleaning:  We offer a comprehensive carpet cleaning package.  This includes regular weekly or twice weekly vacuum cleaning or all office areas, interim low moisture carpet cleaning every 6 months and steam cleaning (hot water extraction) every 6-12 months.  This is the ultimate package which will keep your office carpets looking clean and "good as new".
Window Cleaning:  Windows easily become smudged and dirty.  Our comprehensive package includes weekly window cleaning, to keep your office windows clean and sparkling.  This includes internal window cleaning only.
Janitorial service:  As part of our comprehensive package we offer daily janitorial services.  This includes emptying of rubbish bins, cleaning of tiled surfaces, toilet cleaning and office tidying.  Our janitorial service forms the main part of our office cleaning services.
Types of offices and commercial spaces we clean
We can tailor make a package to suit any commercial cleaning needs.  The types of business we service include:
Office Spaces
Pubs and Bars
Doctors Clinics
Restaurants
Shops and other retail spaces
Nursing Homes
Educational facilities (schools, colleges, universities)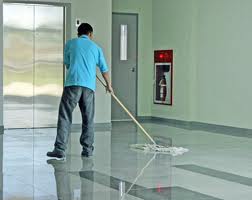 The importance of office cleaning
Outsourcing your office cleaning may be one of the smartest moves you'll make.  Outsourced work ends up being much cheaper in the long run.  Hiring a dedicated office cleaner means paying a full monthly salary.  The advantage of outsourcing your office cleaning is that you pay only for the hours worked without having to pay any extras, such as pension funds.  Additionally you can be sure that you will get a professional service from a company that does office cleaning full time for a living.  Another benefit is that you can easily change office cleaning companies without having to pay compensation for firing an in-house worker.
Keeping your office space clean is extremely important for your branding and company image.  Additionally clean work spaces have been shown to improve worker efficiency, company morale and pride in the business.
The areas we service
Our office cleaning service is offered in the greater Parramatta area.  If your business is situated in or near Parramatta, give us a call to schedule a free no-obligation quote.  We will perform a full on-site inspection with you and give you a detailed and fair quote.