Your sofa, chairs, love seat and other upholstery have it tough – they get used more often than almost any other item in your home and as a result, they pick up dirt and grime quickly. Dead skin cells, body sweat, dirt and food or drink stains can easily make beautiful upholstery look old and worn out. When your upholstery starts looking worse for the wear, the first thought that comes to mind may be to replace your upholstery, or even replace your furniture. This can become exceptionally expensive, especially if you have high quality furniture.
Did you know that 80% of dust and allergens in the home settle on furniture and carpets?
WOW!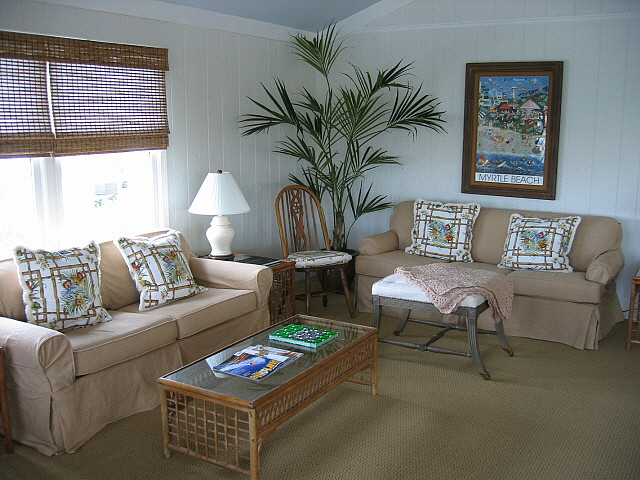 Fortunately, you don't have to buy a new couch every time yours gets soiled. Even if you have kids or pets and your furniture is subject to a high amount of wear and tear, food and drink stains and pet hair and dander, you can get your upholstery looking like new quickly and easily, without having to purchase new furniture.
Having your upholstery professionally cleaned is an inexpensive way to keep your furniture looking great, and removing built up dirt, grime and soil so your upholstery stays looking like it just came from the furniture store! Even the toughest stains can be removed when you have your upholstery professionally cleaned, and it will also provide you and your family with healthier, dust and allergen free furniture for your home.
When you have your upholstery cleaned professionally, it saves you the time and money of having to do it yourself. DIY carpet and upholstery cleaners are inexpensive, but can lead to long term costs if the inferior equipment damages your carpets or upholstery. Oversaturation by equipment that doesn't remove all of the water used to clean leads to mold and mildew, which can be very dangerous for the health of you and your family. Using the wrong cleaning solution can lead to your upholstery being damaged, or causing the color of the fabric to bleed. You are far better off trusting your upholstery to professional cleaners who can take care of this tough job for you while you relax or head out for the day.
Having your upholstery cleaned is something you likely need to have done on a regular basis to keep your furniture looking like new. The longer soil, food and drink stains and other grime stays on your upholstery and gets ground down into the fibers from every day use, the more difficult it is to remove it. Having your upholstery cleaned professionally frequently can keep your furniture clean and extend the life of your upholstery.
Upholstery Cleaning In Sydney
There are many different upholstery cleaners in the Sydney area, including:
DryMaster
Carpet Cleaning Parramatta
Payless Carpet Cleaning
Myer Carpet Cleaning
Elite
Silver Carpet Care
Metro Carpet Cleaning
Bubbles Carpet Cleaning
Captain Carpet Cleaning
Choosing the right upholstery cleaner for you can be challenging, because not only does price become a factor, you also want to select the professional upholstery cleaner that does the best job and leaves your furniture looking its best.
How To Choose A Professional Upholstery Cleaner
When you decide to have your upholstery professionally cleaned, you want to select a company that is both affordable and reputable. You also need them to be reliable – when the company says they'll be there, they're on time.  Here are a few things to think about when selecting a professional upholstery cleaner to come to your home and clean your furniture.
Determine What Price Ranges You Are Looking At For Upholstery Cleaning In Sydney
The cost of having your upholstery professionally cleaned can vary widely, especially depending on what kind of fabric you need cleaned, or how many pieces of furniture you need to have cleaned, as well as how large each piece is.
Ask Questions
Ask each company you're considering using a few questions to determine if they're a good match for the project you need to have done. Some questions you might want to ask are:
What is your minimum fee? How much would it cost for me to have "X" cleaned?
What type of equipment do you use?
Do you use steam cleaning or shampoo to clean upholstery?
What type of cleaning solutions do you use?
Do you perform a colorfast test on each piece of furniture before cleaning?
How long would it take to have "X" cleaned?
Check The Reputations Of Companies You're Considering
While you may find a company that offers upholstery cleaning in a price range you can afford and has answered your questions satisfactorily, they may have a terrible reputation. They may not arrive on time as promised, or they may have a reputation of damaging furniture. Ask your friends, co-workers and family members who they use to have their upholstery cleaned and who they recommend. Ask whether they had a good experience or a bad experience with that particular company, and compare what you find out to the notes you've already made. This can help you cross potential professional cleaners off your list and narrow down your choices. Or, it may become clear as to which company you should use.
How Much Does Upholstery Cleaning In Sydney Cost?
You can expect to pay between $25-$40 to have an armchair cleaned, between $50-$75 for a love seat and between $80-$110 for a three seat sofa. There will usually be an additional charge for each extra seat if you have a sectional sofa or a wraparound sofa, and if you want upholstery protection, you'll likely pay a small extra cost for that as well. Keep in mind that most professional cleaners have a minimum fee, which can range anywhere from $90-$150. Before you decide to have your upholstery cleaned, be aware that you can expect to pay at least $90 for a professional cleaner to come to your home, but perhaps more if the company you select has a larger minimum fee.
Carpet Cleaning Parramatta is a professional carpet and upholstery cleaning company in the Sydney area and we service a variety of surrounding areas including:
Liverpool
Strathfield
Five Dock
North Sydney
Northern Beaches
Coogee
Campbelltown
Castle Hill
Bondi
Ryde
Baulkham Hills
Blacktown
Hornsby
Randwick
Chatswood
Mosman
We use high tech, state of the art upholstery cleaning equipment and cleaning solutions to provide you with the deepest, most sanitary clean that leaves your furniture looking like new. Our cleaning techniques are long lasting, meaning that your furniture will be resistant to soiling after we're finished and that you won't have to have your furniture cleaned as often.
We use steam cleaning methods to get upholstery sparkling clean and sanitary, and we will perform careful colorfast testing on each piece of furniture to determine what cleaning techniques would be best for that particular piece. We finish up by using a spray deodorizer and a fabric protector, leaving your furniture smelling great and resistant to dirt, grime and food and drink stains. Our cleaning techniques will lengthen the life of your upholstery and keep it looking like new for longer.
At Carpet Cleaning Parramatta, we offer friendly service with a smile. We are available now to provide you with fresh, clean furniture, and we'll do all the hard work for you. Call us today to get a quote – 1300 100 840.