Carpet Cleaning Parramatta
At Carpet Cleaning Parramatta we provide a variety of carpet cleaning services in the Parramatta area.

The services we provide include:
Carpet Cleaning
Commercial Cleaning
End of Lease Cleaning
Upholstery Cleaning
Office Cleaning
Rug Cleaning
Mattress Cleaning
Carpet Stain Removal
Furniture Cleaning
If you've got a stain, Carpet Cleaning Parramatta can remove it!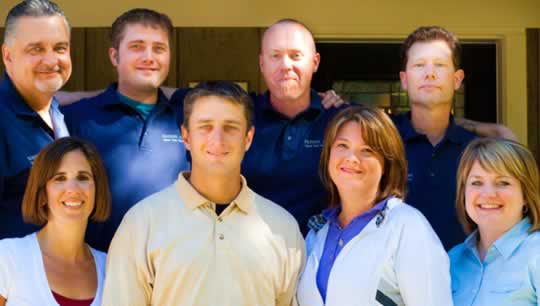 Your Carpet Cleaning Options
If you want to clean your carpets, in general you can choose either professional carpet cleaning services or you can try and do it yourself.
DIY
It is possible to go for the DIY option.  This option is a great way to save money, however without heavy duty commercial equipment you will find that the result may be mediocre.
Common problems following DIY jobs:
Mold and mildew growth due to over-saturation with moisture as part of the cleaning process or improper drying.
Excessive use of detergent or use of detergent at an inappropriate concentration may leave residue in the carpet and can actually lead to stain formation.
Incorrect use of chemical solutions. Each type of carpet requires different types of solutions.  Use of the wrong agent can lead to colour changes or damage to the carpet fibres.
In addition, before you set off on a DIY adventure, you should check the warranty on your carpets.  Most manufacturers require that the carpet be cleaned by carpet cleaning services.   Cleaning the carpet on your own may void the warranty.
Professional Carpet Cleaning
Choosing a professional carpet cleaning service is a great options for those really big jobs.
Advantages of Carpet Cleaning Parramatta:
Save time:  Instead of slaving away for hours, why not have the professionals come and take care of the headache?  While you spend time doing the things you love to do, professionals can be hard at work vacuuming, protecting your furniture, scrubbing and cleaning.
Save money:  Going the DIY route is great, however in the long run in can end up costing you money.  If you use the wrong cleaning materials you may end up worsening the stains or even permanently damaging your carpets.  The price of getting carpet replaced is far higher than paying a professional carpet cleaning service!
Get great results:   While home based techniques can only get you so far, Carpet Cleaning Parramatta can efficiently remove stains, grime and leave your carpet looking renewed and refreshed.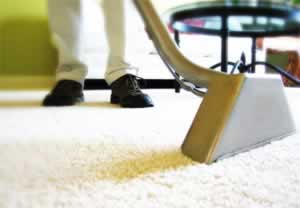 Carpet Cleaning Parramatta
At Carpet Cleaning Parramatta we love our city of Parramatta as much as we love carpet cleaning!
Our office is located in Smith Street, Parramatta however we service the Greater Parramatta area.  Whether you need a carpet cleaning job done in central Parramatta, North Parramatta or in surrounding Wentworthville, Ermington or Oatlands, our carpet cleaners will arrive on time to give your carpets the best clean they ever had!  You'll love your fresh, new, bouncy carpets – it'll be almost as good as new…
Areas Serviced By Carpet Cleaning Parramatta:
Parramatta
North Parramatta
North Rocks
Oatlands
Ermington
Wentworthville
South Wentworthville
Auburn
Newington
Granville
Greystanes
Merrylands
Silverwater
Guildford
If you want the best carpet cleaners in the Parramatta area to treat and pamper your precious carpets and rugs, just give us a call at Carpet Cleaning Parramatta!
Carpet Cleaning Parramatta – The Process
Call Carpet Cleaning Parramatta:  Speak to our friendly representatives and order a free, no obligation quote.
Get a quote:  Initially our friendly carpet cleaners will come out to your home or office location.  After an initial inspection we'll give you a written quote with details of all the costs involved – this way you won't be in for any surprises and you'll know the exact price.
Preparation:  The first stage will involve protection of all the furniture in the rooms that will be cleaned.  You won't need to do anything, just sit back and relax.
Pre-cleaning:  We'll vacuum the carpets in the areas to be cleaned in order to lift surface dust and grime.  This is a critical step as it will lead to a better end result.  We use HEPA filters on our vacuum cleaners, which means that the special filters trap pollen and dust mite excretions, which helps remove the allergens that can trigger asthma attacks.
Pre-spotting and spraying:  From our initial inspection of the carpet we'll be able to identify difficult and tricky areas to clean.  Using a variety of spotting agents and sprays, we'll pre-treat these carpet stains in order to help loosen dirt and facilitate stain removal.
Agitation:  Not all carpets require this step, however sometimes physically agitating carpet after applying the pre-spotting agents will help the chemicals work their way into the carpet and break down soil and dirt.
Cleaning:  For the carpet cleaning itself we use industrial strength commercial carpet cleaning machines.  Generally we use steam cleaning methods, otherwise known as hot water extraction.  We use pH balanced cleaning agents in order to remove as much soil and detergent as possible.
Carpet Grooming:  Following the cleaning process, we'll groom the carpet in order to realign the fibres and to assist in the drying process.
In order to give your carpets the best care they deserve, we recommend that you get professional carpet cleaning services to deep clean your carpets every 12 to 18 months.
Carpet Cleaning Parramatta – Our Methods
Steam Cleaning
Steam cleaning is known also as hot water extraction.  It is an extremely effective method and is the mainstay of most carpet cleaners.  Research has shown the steam cleaners can remove up to 99% of contaminants from even extremely soiled carpets.  Steam cleaning machines have a system for applying hot water at high pressures and a separate high power vacuum system.  The combination of hot water, high pressure, vacuum and special chemical detergents make for one of the most effective forms of carpet cleaning.  Steam cleaning is suitable for most types of carpets.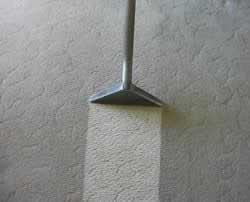 Following steam cleaning, it is important to promote drying in order to prevent mildew formation.  We recommend turning on fans and indirect heat sources in order to speed up the process.  We will make sure to go over the carpet with extra passes of the high powered vacuum to leave the carpets as dry as possible.
Dry Cleaning
Dry cleaning of carpets also involves similar pre-treatment.  As opposed to steam cleaning, which involves water being sprayed at high temperature and pressure into the carpet, dry cleaning involves the application of a special powder.
Dry cleaning is applied via specialised machinery which applies the powder, brushes the powder deep into the carpet fibres and then vacuums the powder back up.  The treatment is not completely dry, but it is extremely effective, quick.  After dry cleaning, as the name implies, the carpets require little drying time.
Fun Facts About Parramatta
Parramatta was founded in 1788 (the same year Sydney was founded).
Parramatta is the oldest inland settlement in Australia!
The current population of Parramatta is 18,448 (2006 Census).
The aboriginal name for the area was Baramada, hence the current name of Parramatta.
The Parramatta Gaol is the oldest prison in the whole of Australia!
Westfield Parramatta is the second largest shopping center in Australia!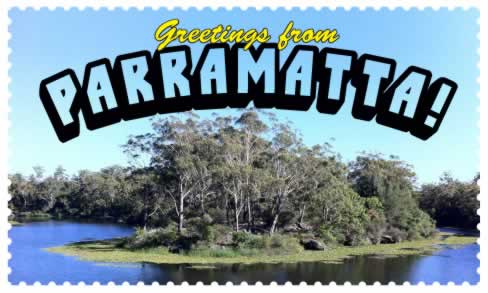 Need Your Carpets Cleaned?
So what are you waiting for?  Give Carpet Cleaning Parramatta a call today to organize a free, no obligation quote.  Alternatively you can leave your details on the form and our representatives will get back to you ASAP.